Beating addiction doesn't start with treatment. It starts with being heard.
We listen.

Step One is listening to you. You can contact us HERE from 8:00am-6:00pm, Mon-Fri.

We consult.

Next, we'll meet in person. Together, we will discuss your personal situation in order to develop a personalized plan of treatment.

We plan.

No matter the level of addiction, your treatment plan is designed specifically for you, to meet your personal needs.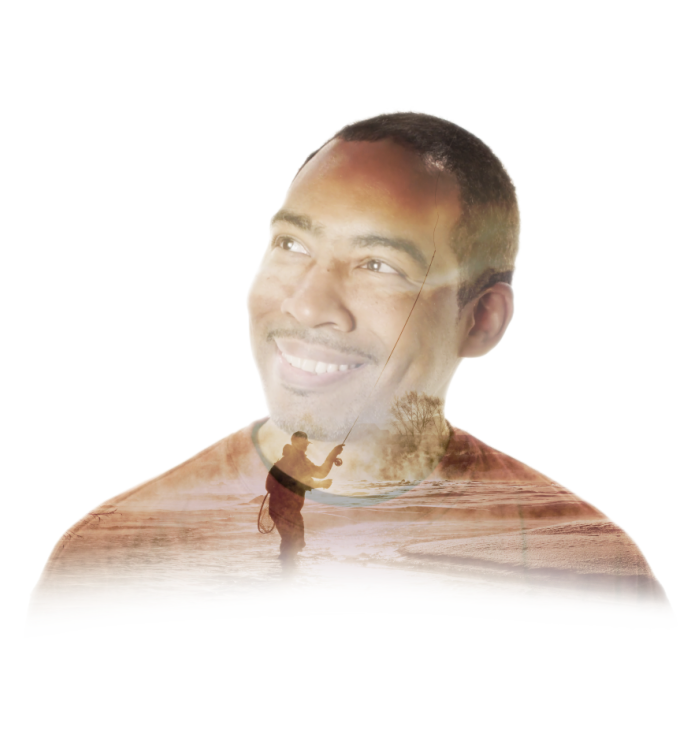 An effective, integrated treatment plan.
We believe that lasting change happens when we target addiction's root causes. That's why Cleanse Clinic is dedicated to providing a holistic treatment plan for our patients.
Individualized treatments for individualized addiction.
Psychiatric Care
Psychiatric assessments are provided upon entering the program. Assessments involve a comprehensive medical review, including substance use histories and screening for any co-existing mental health conditions. They enable us to get to know your needs better and develop an individualized care-plan for treatment. While in the program, individuals with co-existing mental health conditions can get assistance from our board-certified psychiatrists with managing and monitoring their psychotropic medications.
Medication Assisted Therapy
Medication Assisted Therapies are used in combination with behavioral therapies to address any physical symptoms associated with a chemical dependency. We utilize FDA-approved medications for the treatment of opiate, alcohol, and tobacco dependencies. Click here to learn more.
Behavioral Therapy
Behavioral therapies at Cleanse Clinic may include individual therapy, group therapy, and family counseling. Our goal is to use therapy to modify attitudes and behaviors related to substance abuse. Our therapy is focused on developing better relationships with family, peers, and the community. We address mental health issues and support individuals to pursue meaningful work, school, and family goals.
Intensive Outpatient Program (IOP)
Our Intensive Outpatient Program is designed for individuals in need of more intensive and structured support for recovery. Participants are encouraged to address health concerns, work towards achieving career goals, and form a healthy routine during the 6-week program.
Recovery Support Services
Recovery support services are provided through targeted case management (TCM). The TCM Program serves individuals who suffer from a substance use and or coexisting mental health disorder. The program is a coordinated approach to the delivery of health, substance abuse, mental health, and social services. The individualized and goal oriented program strives to maximize overall benefit to themselves and the community.
Psychiatric Care
Medication Assisted Therapy
Behavioral Therapy
Intensive Outpatient Program (IOP)
Recovery Support Services
My Life Before
Before starting treatment I didn't have anything and was doing anything I could to get money to get what I needed to feel better, not caring about anything or anybody. I found the Cleanse Clinic and decided to make a change in my life. I made a call and came in for my appointment.
My Journey
I came in and got into the MAT program. I was doing good for the first few months, going to counseling and meeting my doctor regularly. After 6 months in the program I had slipped up and started to use again. I decided to go to the IOP program after that.
My Life Before
I was hurt at work and prescribed pain pills. Eventually the pain was too much and I had to take more to function. My doctor stopped seeing me. I got pills off the street. My family confronted me, but I only accepted that I had a problem when I tried heroin.
My Journey
I was nervous and questioned if I needed treatment. My wife found information about Cleanse Clinic so I made an appointment. I was surprised that treatment was nothing like I expected. I was surrounded by people going through the same thing. I wasn't judged, but celebrated when I accomplished goals.
My Life Before
By the time I was 30 I'd been in and out of so many rehabs I couldn't count. Every place told me the same thing: "Use your coping skills, stop hanging out with people who use drugs." After my overdose, I made an appointment for the following day, thinking it would be like every other place.
My Journey
The counselor recommended that I see one of their psychiatrists and attend Intensive Outpatient Treatment. I was skeptical, but I'm glad I did it. I enjoyed the groups, individual sessions, and meeting with my psychiatrist. I got stable on my medication and my life changed.
My Life Before
I knew I had a problem when I started missing work. I was ashamed and delayed attending treatment for a while. I found the Cleanse Clinic and made the call. I was able to get an assessment quickly. I was nervous about entering treatment, but I was also excited, there was relief in sight.
My Journey
I learned new coping skills, and how to communicate better. My family were supportive of me getting help. They even agreed to attending a counseling session! This was really helpful, I was able to share my emotions with them with the support of my counselor.
The Whole Me
Since completing the program I have been and stayed clean, got a great job, been a better mother to my children, and maintained a stable life. Being a part of the Cleanse Clinic has been amazing.
The Whole Me
I have repaired relationships with my family. I have more money to spend, and was able to go on a vacation with my wife and kids! I'm more confident, I don't feel shame. I enjoy who I am, and look forward to the person I will become.
The Whole Me
I graduated from the Intensive Outpatient Program and meet with my psychiatrist monthly. I've developed new coping skills, and surrounded myself with positive people, and I returned to school for my GED!
The Whole Me
Now, I'm doing really well at work. I got a promotion and was made employee of the month! I'm enjoying life and not preoccupied about where I'm going to get my next heroin fix. I feel like a new person now.
Live your own success story.